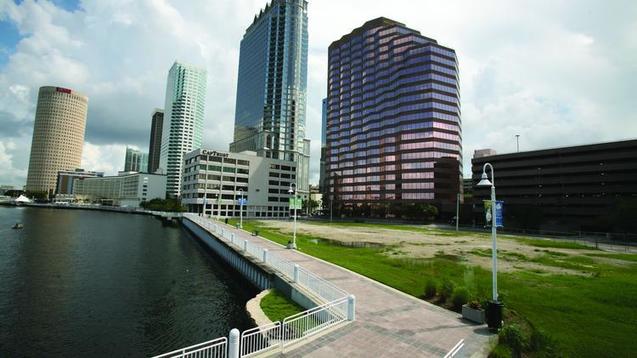 The developer who proposed a 52-story tower on the site earlier this year has officially purchased the property, and TBBJ has all the details.
Source: www.bizjournals.com
A joint venture of Feldman Equities and Tower Realty Partners paid $12.05 million for the 1.47-acre site at the intersection of South Ashley Drive and Brorein Street in downtown Tampa.
The proposed project will be 31 stories with waterfront restaurants, 215,000 sf of office and 203 apartments.