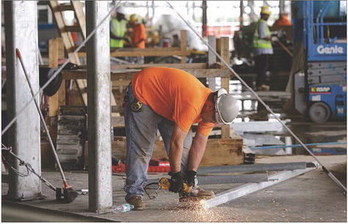 Florida is on the verge of another building boom, but there's just one problem: No one wants to do the work.

Construction workers are scarce for a number of reasons. Many were burned by job losses during the recession and aren't returning to the industry. Others are turned off by low pay or don't want to work outside in the Florida heat.
Source: saintpetersburgtimes.fl.newsmemory.com
While the construction boom continues in Florida, a potential issue has reared it's head and it's not the market…it's a shortage of construction labor. How this will affect future development remains to be seen.