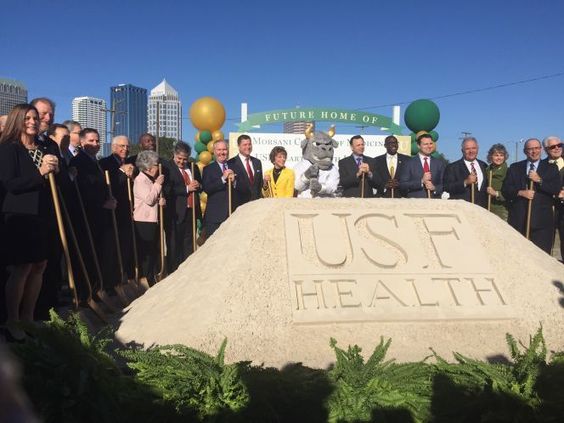 TAMPAThe event, like the project itself, brought together the academic, the entrepreneurial and the political.
Source: www.tampabay.com
The University of South Florida gave a big thank you Tuesday to Tampa Bay Lightning owner Jeff Vinik for donating an acre of land for USF's new downtown medical school building.
"A new chapter for downtown Tampa," USF president Judy Genshaft told a crowd of several hundred at a celebration anticipating the transfer of the land from Strategic Property Partners, Vinik's development venture with Microsoft billionaire Bill Gates' Cascade Investment fund.
The schools is part of the larger $2 billion project set to transform downtown Tampa and the surrounding districts. Vertica Partners' T. Sean Lance exclusively represented the partnership on the assemblage of the land for the project over the course of several years and a variety of transactions.