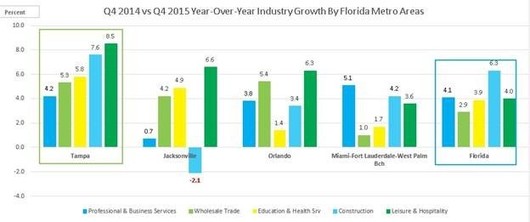 The Tampa region added more than 38,000 jobs.
Source: www.businessobserverfl.com
From 4Q 2014 to 4Q 2015 the Tampa Bay metro area added 38,200 jobs, a 3.1% increase. This makes Tampa Bay one of the top metro areas for job growth in Florida and should continue to add to the sustained growth of both the residential and commercial real estate markets.