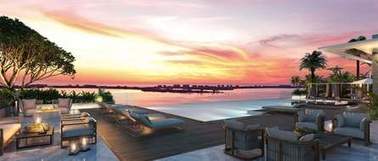 Source: www.heraldtribune.com
The Kolter Group will continue its development efforts in Sarasota with an 18-story luxury condominium next to the Ritz-Carlton hotel. Kolter plans to break ground in spring 2017 on The Grande, with 86 residences that will offer services managed by the Ritz-Carlton. Prices for three- and four-bedroom units, including penthouses, will run from $2 million to more than $5 million.
This is Kolter's third project which includes Vue Sarasota Bay, an 18 story 144 unit condo and 255 key Westin Hotel along with The Mark, a mixed-use 12-strory tower with 157 units.
There are a large number of new developments including retail, condo, hotels and apartments. Vertica Partners and Framework Group are developing 228 luxury apartments in the Rosemary District of downtown Sarasota adding to the tremendous growth in the area.