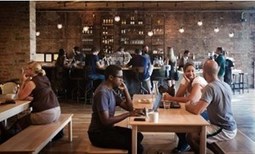 Innovation districts are on the rise globally. Brookings Institution plans on shedding light on why.
Source: www.cpexecutive.com
"Innovation districts" are a newer urban model located in geographic areas are where leading-edge institutions and companies cluster and connect with start-ups, business incubators and accelerators. These areas are also physically compact, transit-accessible, and technically wired and they offer mixed-use housing, office and retail for all inhabitants.
These districts can include such areas in downtown Tampa such as Jeff Vinik's $2 billion development or in smaller MSA's such as the Rosemary District in downtown Sarasota.