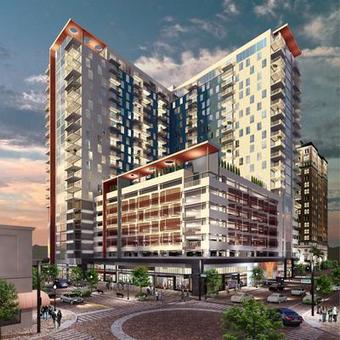 A string of abandoned storefronts are about to come down to make way for a new residential tower on North Franklin Street.
Source: www.bizjournals.com
Work is starting this week on the 900 block of North Franklin Street in downtown Tampa on the construction of a 23 story apartment project with 362 units and 8,00 sf of retail. Located in the North Franklin Street district, this project should be a good start for the long neglected portion of the CBD.