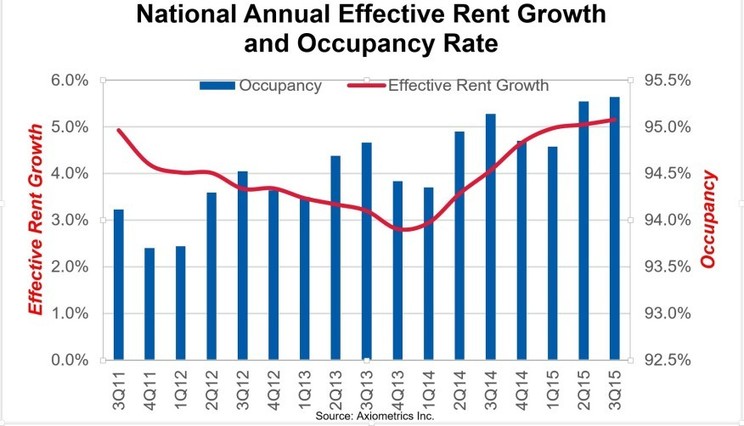 Rent growth hits 2006 levels, while occupancy reaches 2001 milestones.
Source: www.multifamilyexecutive.com
Add Axiometrics to the list of data firms heralding a record-setting third quarter for the apartment industry.
In a recent release, the Dallas-based research firm called the apartment industry's fiscal third quarter the "strongest summer in nine years" as the industry's torrid pace for 2015 continued.
All the good news lately seems to be tempered so as not to be overly frothy commentary regarding the market conditions. Fundamentals have remained strong despite the first initial wave of new units being delivered, however, it will be important to monitor this next (and potentially last in this cycle) wave of units perform as they are delivered in 2015-2017.