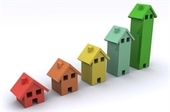 Despite concerns over the large number of new apartment units being built across the country and high market valuations, the multifamily rental market continues to hum and may be on track for several more years of growth, according…
Source: www.costar.com
Despite concerns over the large number of new apartment units being built across the country and high market valuations, the multifamily rental market continues to hum and may be on track for several more years of growth, according to the latest Freddie Mac Multifamily Outlook.
Multifamily deliveries saw a spike in the first half 2015, mostly in the second quarter, when 285,000 units, annualized, entered the market, the highest level post-recession, according to Freddie Mac.
Because of the improving economy, pent-up demand has started to release into the market, benefiting the rental sector. Freddie Mac said it expects the strong demand for multifamily units to continue in the years to come.