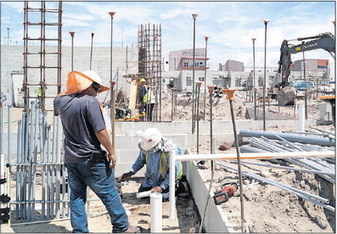 Source: sarasotaheraldtribune.fl.newsmemory.com
The construction cranes along the skyline in Sarasota and the dump trucks rumbling through the city's streets tell the story. The city Sarasota issued a record number of building permits in the recently completed fiscal year, processing 8,402 jobs valued at $330.6million.
That was the first time more than 8,000 construction permits were processed in a 12-month period, and it was 1,200 more than the previous record set in fiscal 2014.
A partnership between Vertica Partners and Framework Group for the development of 228 luxury rental units in the Rosemary District is adding to the growing area attracting new residents, retail, shops and restaurants drastically improving the quality of life.